Due to the spread of MRSA and other germs, positioning aids are being investigated more and more carefully and must also withstand the frequent use of strong disinfectants.
In order to meet these challenges, we have developed the new ProFoam positioning aids.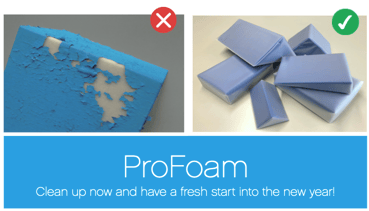 ProFoam
Perfectly hygienic foam positioning aids
Your advantages
The ProFoampositioning aids are made of a dimensionally stable foam material and are welded into a durable polyurethane foil.
This makes the ProFoampositioning aids perfectly hygienic:
Durable surface even with 90% alcohol disinfection

Welded seams also absolutely tight in the cleaning bath
The ProFoam positioning aids are available in the most common shapes and sizes and are therefore suitable for a wide range of applications, including radiology, nuclear medicine and radiotherapy.
You would like to learn more?
Request additional information here: